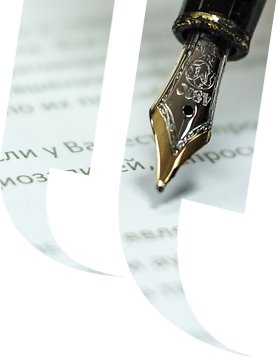 Translation Services for the Legal Sector
Communique provides professional translation services to many of the UK's legal 100 & legal 500 law firms.
Our reputation has been built on providing legal professionals with absolute accuracy in translation of documents relating to legal matters including dispute resolution, criminal casework, immigration, personal injury and much more.
Document formats
A high proportion of requests we receive are for translation of documents prepared electronically, often in PDF or word format. There are also occasions where we are required to scan large quantities of hard copy court bundles in order to assess the work and provide a quotation for translation.
However the content is stored or arranged, we will work with you to ensure your translations are carried out professionally and delivered to you in the layout and format that works best for you and your colleagues. We also offer a printed, bound and boxed translation service at request.
Our translators
Our stringent recruitment and testing procedures ensure that you will only have the very best linguists translating your casework.
Prerequisites for working as a Communique translator:
At least five years experience as a professional translator
Professional translation qualification with a recognised educational body
Official membership with professional translator's association
Only translate INTO their native language
We also select our translators on a case by case basis subject to the content at hand. For example, legal texts relating to a shipping dispute will be handled by a translator/s who offers the required expertise to undertake this type of assignment.
The legal translation navigation menu outlines the types of translation work that we carry out most frequently in the legal sector.
For further information regarding our legal translation services, please feel free to request a quotation or contact us.