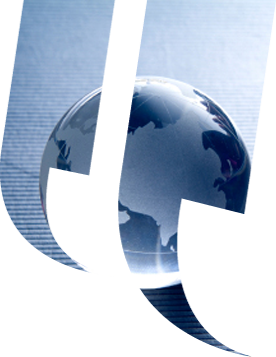 Conference Interpreters
Communique provides conference interpreting services to a variety of the UK's leading law firms and FTSE 100 companies.
What is a conference interpreter?
Conference Interpreters are better known in the interpreting industry as simultaneous interpreters.
Simultaneous interpreters are the most practiced and qualified linguists within the interpreting industry, having spent many years honing their skills to almost real-time interpreting.
Utilising the facilities of a sound proofed interpreter's booth, a simultaneous interpreter will sit in full view of proceedings and interpret what is being said via a microphone. This is fed to the target recipients infra red headsets through an infra red transmitter which is often placed above the interpreter's booth. Infra red headsets have multiple channels which allow delegates to choose the appropriate language booth to listen in on.
What equipment will I need?
Equipment requirements are widely varied and it is best to discuss your requirements with one of our consultants in order to ascertain the appropriate equipment for your conference. The following equipment is a very basic setup required to carry out simultaneous interpreting during a conference:
2 Two person modular interpreter's booth, equipped with individual interpreter control and microphone unit, high quality headphones, internal lighting and an extract ventilation fan. The booth can be constructed with the door at the rear or the side. External dimensions 1.8m (width) 1.8m (depth) 2.05m (height)
2 x 2 channel infra-red transmission unit
32 digital individual infra-red receivers, with language channel selection switch, volume control and lightweight headphones
Push to talk microphones
1 Mixer Unit
Onsite technician/s to monitor audio feeds and provide onsite support
For confidentiality purposes, all of our in house and subcontracted staff members have signed our Non Disclosure Agreement and we are happy to sign the same provided by our client at their request.
For further information regarding our Conference Interpreters, please feel free to request a quotation or contact us.