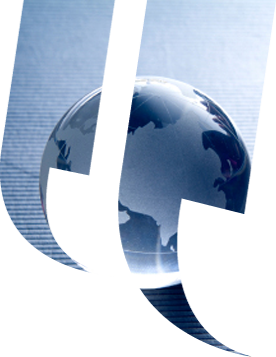 Audio Transc Interpreting Services
Communique provides professional interpreting services to many of the UK's most recognised private, public and legal sector organisations.
Our professional interpreters have spent many years perfecting their bi-lingual communicational skills through assisting our clients in a wide range of industries and circumstances, including business meetings, conferences, court hearings and much more.
Types of interpreting provided by Communique include:
Simultaneous Interpreters offer almost real time interpreting using the facilities of a sound proof booth, microphone and infra-red headsets. They are most commonly required during conferences and arbitration proceedings. These interpreters work in pairs and relay every 30 minutes due to the intensity of the work.
Consecutive interpreters tend to work alone without the use of equipment and will relay everything that is being said during pauses between sentences. They are most frequently required during business meetings, court hearings and interviews.
Telephone interpreters are consecutive interpreters who assist our clients by phone or video conferencing software. They are most commonly utilised where there is no necessity for attendance or during urgent matters that can be dealt with more swiftly and cost effectively by conference call.
We offer a highly consultative approach to any requirements involving the assistance of a professional interpreter and are here to provide you with any further information you need to make the right service choice. All interpreters and in house staff working with Communique are bound by our company Non Disclosure Agreement and we are happy to review and sign the same provided by our clients at their request.
For further information relating to our interpreting services, please feel free to request a quotation or contact us.