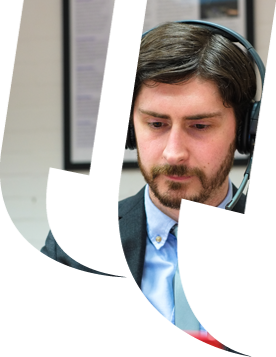 Professional Subtitling Services
Communique employ a global network of expert translators and in house subtitling specialists to provide outstanding accuracy in applying subtitles to all manners of visual content.
We work with an extensive array of software packages which allows us to apply subtitles to most video file formats and encode subtitles in any of the following formats:
.srt * .sst * .xml * .ssa * .cip * .ovr * .mtl * .pac * .fpc * .sbv * .jss * .pan * .vtf * .dks * .son * .smi * .sub * .lrc * .vkt * .zeg * .s2k * .ass * .txt * .ovr * .dar * .cip * .rt * .tts and much more.
Our meticulous attention to detail ensures your subtitles are accurately translated and time coded to allow readers a clear and concise subtitled viewing experience.
We are comfortable in assisting our clients with tight timeframes and adhere strictly to terms agreed at the outset of any given assignment.
All translations are proofread thoroughly prior to insertion into subtitle formats ensuring our clients the highest possible quality.
No Transcript? No problem?
Our expert writers offer extensive experience in producing accurate verbatim transcripts taken from audio and video files. Once the transcript is produced it is then proof read by our editorial dept. and passed on for translation.
We welcome the opportunity to discuss your requirements in detail and will provide advice and support on a solution that suits your requirements.
For further information regarding our subtitling services, please feel free to request a quotation or contact us.